.
---
---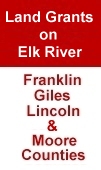 Founding of the Cumberland Settlements
The First Atlas 1779 - 1804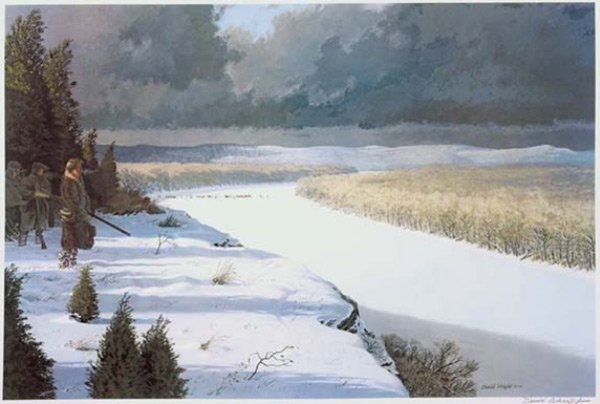 A New Beginning David Wright, Artist

Volume I - Founding of the Cumberland Settlements
The First Atlas
1779 - 1804

This is a tale told by survivors - an epic related by those who explored and hacked out a way through a howling wilderness, built cabins, cleared land, planted crops, and fought for survival against European armies and five tribal nations. They formed their own government, meted out justice and mercy, and, ultimately survived. We, their children, and those who came after, live today to enjoy this rich and verdant land where all are free.
Introduction
Traces of Buffalo

Images and actual documentation of many various Buffalo Traces

Buffalo Traces and Salt Licks in the Cumberland valley 1770

Map of the area depicting Traces and Salt Lick in 1770

The Cumberland Settlements 1767 - 1779, Paths of Exploration and Immigration

Map shows Donelson - Blackmore Flotilla 1779-1780, Path of Robertson Party 1779, Route of Isaac Lindsay 1767, First Longhunters 1769, Second Longhunters 1771-1772, Mansker-Bryants Trapping Expedition 1775, Spencer-Holliday 1776 Manskers Settlers Party 1779

The Cumberland Compact

Names and disposition of all signers .

Biographies of Longhunters and Earliest Settlers

Timothy Demonbreun, Samuel Barton, The Blakemore (or Blackmore) Family & Isaac Bledsoe

Stations, Forts and Traces of the Cumberland Settlements 1788
Cumberland Settlers Killed by Indians 1780 - 1795

Graphic presentations of losses suffered by the settlers in the Indian wars, year by year. Lists all killed and locations identified on map.

Maps of Pioneer Stations and Casualties

Pioneer Stations identified along with exact location of those killed. Graphic presentations of losses suffered by the settlers in the Indian wars, year by year

Timeline: Chickamauga War of 1777 - 1795
Biographies of Longhunters and Earliest Settlers

Mayfields, Abraham, William Martin, Portraits, The Thompson Family, The Desha Family, The Winchester Family & William Hall

Map of the Fort Blount Road, With Narrative and With Photos

Map outlines the road and pictures record the way it looks

Growth of Settlers vs. Decline of Indians

Graph notes population of Warriors vs Settlers in the period of 1779 - 1804

North Carolina Land Grants in Tennessee

92 full page color maps featuring actual plats of the grants on current USGS Maps. Includes old road systems, traces, springs and other features related by the pioneer surveyors themselves.
Focus area includes all of Davidson, Sumner, Robertson, Williamson, Montgomery, Smith, Cheatham, Trousdale, Wilson, Macon, and Jackson Counties.
See map below for a graphic representation of the counties included in this and future Volumes

Bibliography and Reference Keys

Map detail showing all map sections and relationship to the total area presented

Complete all name & geographical features Index
The book includes throughout high resolution, full color reproductions of pioneer art by David Wright & Bill Puryear as well as numerous high quality photographs recording the history of the period.


View the Media Collection associated with Volume I

Data Supplement 1 & 2

Available

Sample Pages and Format of Data Supplements

A two book set not available individually, this 1024 page supplement to the Founders of the Cumberland book includes 1,500 North Carolina Land Grants located in our focus area of all or parts of 11 counties in Middle Tennessee which includes Cheatham, Davidson, Jackson, Macon, Montgomery, Robertson, Smith, Sumner, Trousdale, Williamson & Wilson Counties. All grants are located on current topographical maps in our Atlas which completes the three book set. Each entry includes Grant information along with Surveyors plat & transcribed survey calls, warrants are included as well in many cases. Future purchasers of our work will be able to enjoy the maps furnished with a seamless addition and transition to the new areas.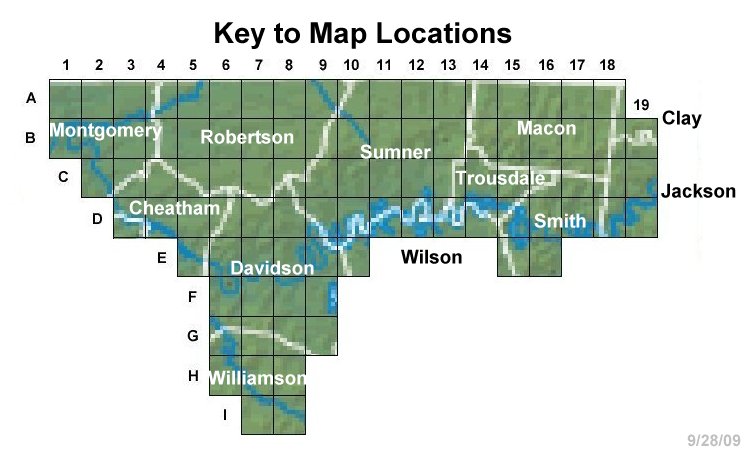 Officials, Surveyors and Grantees included in Volume I
Land Grant officials: Martin Armstrong - Surveyor Continental Line, Daniel Smith - Davidson County Surveyor and Samuel Barton - Entry Officer. The following men were designated Deputy Surveyors: William Black, Anthony Bledsoe, William Bowman, Henry Bradford, Joseph Brock, John Buchanan, Justinian Cartwright, William Christmas, William Crutcher, John Davis, John Dickson, William Dobbins, John Donelson, William Donelson, Robert Ewing, Anthony Foster, Squire Grant, Edward Guinn, David Hay, Robert Hays, Edwin Hickman, Thomas Hickman, Daniel James, Thomas Johnson, William Lytle, John Mann, William Maslin, Samuel McCutchan, David McGavock, Ephraim McLean, Thomas Molloy, Samuel Moore, John C. Mountflorence, James Mulherin, William Murray, Robert Nelson, John Payton, Benjamin William Pollock, Isaac Roberts, Henry Rutherford, James Sanders, Robert Searcy, David Shelby, Moses Shelby, Duncan Stewart, Howel Tatum, William Terrell, Samuel Thornton, David Vance, George W. Walker, Robert Weakley, Haydon Wells, Sampson Williams, David Wilson & George Winchester
Pioneer Grants - 1,500 North Carolina land grants issued to 858 men and women. Images of each grant & surveyor plats included as well as transcriptions - each placed on modern day maps which are located in the Volume I Atlas. Locations shown are directly from the surveyor and are intended to show general locations. Many grant lines were often disputed and were only resolved later in the court systems. What we show does form the base for further examination with subsequent deeds as to more precise placements, should that level of detail be desired. James Adams & Archibald Clinton, George Alexander, William Alexander, Alexander Allen, George Allen, Peggy Allen, Samuel Allen, David Allison, William Allison, John McCoy Alston, Thomas Amas, David Ambrose, Daniel Anderson, Matthew Anderson, Richard Andrews, Baker Archer, Leticia Archer, Andrew Armstrong, Francis Armstrong, John Armstrong, Martin Armstrong, Martin Armstrong & Henry Bradford, Martin Armstrong & Anthony Crutcher, Martin Armstrong & Robert Ewing, Martin Armstrong & Thomas Johnson, Martin Armstrong & David Shelby, Charles Arrington, William Askew Benjamin Bailey, Charles Baker, John Baker, Lewis Barker, Thomas Barker, John Barrow, Redmon Dillen Barry, Samuel Barton, Andy Bay, David Beard, George Bell, Robert Bell, Jesse Benton, Thomas Berry, George Birdwell, George Dawson Blackmore, John Blackmore, Mary Blackmore, James Blair, John Blair, Samuel Blair, Anthony Bledsoe, Isaac Bledsoe, Frederick Blount, John Gray Blount, Reading Blount, Ezekiel Boggs, John Boggs, John & James Bonner, Stephen Boren, John Borin, James Bosley, Jacob Boston, William Bowen, Mary H. Bowen, John Bowers, Andrew Bowling heirs, William Bowman, Adam Boyd, Andrew Boyd, John Boyd, Robert Boyd, Jacob Braboy, Edward Bradley, James Bradley, Alexander Bradon, Andrew Breaky, James G. Brehon, James Brickell, William Brigance, David Brigham, George Briscoe, James Bristow, heirs of Henry Brizner, Charles Brown, James Brown, John Brown, Lewis Brown, Thomas Brown, James Bryan, Morgan Bryan, Morgan Bryant, Archibald Buchanan, John Buchanan, John Buchanan Jr., Samuel Buchanan, Samuel Bud, William Burgess, Isaac Burnham, John Borrough, Phillip Bush, William Bush, Isaac Butler, Archibald Butts, James Byrn James Crabtree, William Cage, Jesse Cain, John Callaway heirs, Charles Campbell, James Campbell, Minos Cannon, Stephen Cantrell, Charles Carter, Giles Carter, Joseph Cartwright, William Carvin, Robert Cartwright, James Cary, Jacob Castleman, William Caswell, William Cathey, Peter Catron, Phillip Catron, Richard Cavett, Daniel Chambers, Joel Chambless, John Cheek, Lardner Clark, Thomas Clark, William Clark, Thomas Clarke, Joshua Claxton, James Clendening, John Clendining, Peter Cloud, Jesse Cobb, Jesse Cobb & Ezekial Smith, Thomas Cocke, William Cocke, John Cockrell, John Coffery, Henry Coffey, William Cole, Spilley Coleman, William Collinsworth, Isaac Colson, Levi Colter, Abraham Coltrain, George Cook, Gabriel Cooley, Conrad Coon, Nicholas Coonrod, James Cootes, John Cordery, Joseph Cosway, John Cotton, Isham Coving heirs, Edward Cox, James Crabtree, William Crafford, Thomas Craighead, John Crain, Lewis Crain, Christian Crips, Andrew Crockett, James Crockett, John Crockett, John Crow, Anthony Crutcher, John Crutchfield, John Cummins James Daniel, George Darnold heir of Henry Darnold, Joseph Daugherty, John Daves, Joshua Davis, John Deaderick, James Dean, Timothy Demumroe, Abraham Denney, David Denney, Thomas Denton, Robert Desha, John Dever, John Dickson & Haydon Wells, William Dillon, Charles Dixon, John Dixon, John Dixon & William Loggins, Tilman Dixon, Winn Dixon, John Dobbins, John Donahoe, James Donelly, John Donelson, John Donelson Sr., Spencer Donelson, Stockley Donelson, Stockley Donelson & William Terrell Lewis, Stockley Donelson & William Tyrrell, William Donelson, Thomas Donoho, Elmore Douglas, Edmon Douglass, Edward Douglass, Edward Douglass & Isaac Bledsoe, Edward Douglass & William Montgomery, Edward Douglass & Anthony Sharp, James Douglass, Reubin Douglass, William Douglass, Benjamin Drake, Benjamin Drake Sr., Cornelius Drake, Isaac Drake, John Drake, Jonathan Drake, John Draper, John Drew, John Duncan, Daniel Dunham, John Dunham John Eaton, John Eaton Adm of Pinkerton Eaton, Thomas Edmisson, William Edmiston, Thomas Edmunson, Frederick Edwards, David Edwards, David Edwards, Forkner Elliott & Isaac Peterson, James Elliott Sr., John Elliott, James Emmit, Andrew Ervin, Joseph Erwin, James Espy, Robert Espy, John Evans, Thomas Evans, Alexander Ewing, Robert Ewing, Samuel Ewing, Thomas Ewins William Faith, James Farr, Archibald Felts, Richard Fenner, Robert Fenner, Thomas Fenney, Joseph Ferebee, James Fergus, Joshua Fisher, Daniel Flanery, Joseph Fleming, Thomas Fletcher, William Fletcher, Benjamin Flood, Lazarus Floron, Richard Flowron, John Ford, John Foreman, Elias Fort, Josiah Fort, William Fort, William Fort & Howell Tatum, James Foster, George Francisco & Thomas Fletcher, James Franklin, Daniel Frazer, George Frazer, James Frazor, William Frazor, Joseph Frebee, George Freeland, Samuel Freeman, Abraham Fulkison, Christopher Funkhouser John Galloway, Edmond Gamble, Samuel Gainer, Nicholas Gentry heirs, Jordan Gibson, Robert Gilkey, George Gillaspie, James Gillaspie, Thomas Gillespie, William Gillespie, Charles Gilmore, Joshua Gist, Robert Givens, Thomas Givings, James Glasgow, James Glasgow, Michael Gleaves, James Godfrey, Andrew Goff,Robert Goodloe, Tobias Goodman, John Gowen, William Gowen, Elijah, Elisha & William Gower, William Graham, John Grant, Francis Graves, Dr. James Green, William Green heirs, Zachariah Green, Robert Greer, William Gubbins, William Gubbins, William Gwin Joshua Hadley, Elijah Hamilton, John Hamilton, Thomas Hamilton, Adam Hampton, Samuel Handley, Roddy Hannah, Thomas Hardiman, Benjamin Hardin, John Hardin, Abraham Harges, Frederick Harget & James Carney, John Hargrove, Selby Harney, Selby Harney & Anthony Bledsoe, Peter Harrell, Edward Harris, John Harris, Dempsey Harrison, James Harrison, Jesse Harrison, Barnet Harrod, Anthony Hart, David Hart, Daniel Haw, Samuel Haybird, Hugh Hays, James Hays, Nathaniel Hays, Robert Hays, "Robert Hays, Thomas Overton, James Montflorence & John Overton," Samuel Hays, William Head, Amos Heaton, Amos Heaton heirs, Robert Heaton, John Henderson, Pleasant Henderson, John Henley, David Henry, Hugh Henry, Thomas Henry, "William, Isaac & John Hickison heirs of John Hickison," Edwin Hickman, Thomas Hickman, Green Hill, John Hinds, Francis Hodge, Daniel Hogan, Edward Hogan, Humphrey Hogan, John Hogan, Lemuel Hogan, Richard Hogan, William Hogan, James Hogett, William Holderness, Nathaniel Holley, James Hollis, William Hood, Absalom Hooper, Joshua Howard, Henry Howdyshall, Zebulon Hubbard, William Hughlet, William Hughlett, David Hughs, Elisha Hunt, James Hunt, Thomas Hutchings, Chamberlin Hutson John Ingles, Andrew Irwin, Robert Irwin, Thomas Isbell, Curtis Ivey Daniel James, William Jamieson, Thomas Jeffreys, William Jenkins, Edmund Jennings, William Jennings, William Jimmerson, Henry Johnson, Isaac Johnson, Thomas Johnson, John Johnston, Lancelet Johnston, William Johnston, Abraham Jones, Allen Jones, Benjamin Jones, Daniel Jones, David Jones, David Jones & Duncan Stewart, Lazerus Jones, Shadrack Jones David Kanady, Robert Kearr, Matthew Kerkendall, Thomas Kilgore, Jacob Kimberland, Michael Kimberland, Matthew Kincannon, Robert King, Edmund Kirby, John Kirk, John Kissinger, Jane Kuykendall, Joseph Kuykendall, Matthew Kuykendall, Peter Kuykendall, Benjamin Kuykindall, Simon Kuykindall Aron Lambert, James Lanier, John Lantham, Edward Larymore, Christian Lash, William Lauderdail, Adam Lawrence, David Laws, James Lee, George Leeper, James Leeper, Mary & Margaret Lefever, James Lenear, Joel Lewis, Samuel Lewis, Seth Lewis & George Walker, William T. Lewis & William Tyrrell, William Terrel Lewis, William Terrell Lewis, Isaac Lindsay, James Linear, Hezekiah Linton, William Linton, Pleasant Lockett, John Lockhart, Benjamin Logan, William Loggins, Nehemiah Long, David Looney, Peter Looney, John Love, Josiah Love, Robert Love, Thomas Love, Henry Loving, Marvel Lowe, Leonard Loyd heirs, Benjamin Lucas, William Lucas, Hugh Luttrell, Adam Lynn, Archibald Lytle, William Lytle James Mabene, William MacLean, William Madry, Hugh Magary, Jarrott Manefee, Jonas Manefee, John Mann, George Mansker, Kasper Mansker, James Mares, John Marshall, William Marshall, Samuel Marson, Bastian Martin, George Martin, James Martin, Joseph Martin, Thomas & Samuel Martin, William Maslin, Charles Masterson, Mussenden Mathews, Ambrose Maulden, Molton Mauldin, George Maxwell, Jesse Maxwell, William & Moses Maxwell, James Mayfield heirs, Southerlin Mayfield, Arthur McAdone, Arthur McAdow, James McCaferty, James McCain, Alexander McCall, Nathaniel McCann, Jacob McCarty, Matthew McCawley, William McClure, Robert McConnel, Spruce McCoy, Samuel McCraw, Robert McCray, James McCrory, Thomas McCrory, James McCuistion, Robert McCulloch, James McCutchan, Samuel McCutchan, Magnus McDonald, Josiah McDowd, Joseph McDowell, David McEwen, James McFadden, James McFarlin, Morgan McFarlin, Thomas McFarlin, David McGavock, James McGavock, William McGuaioch, James McKadon, James McKain, Alex McKey, Ephraim McLean, Daniel McMahan, Domnick McMoren, John McMurry, Samuel McMurry, Thomas McMurry, John McMurtry, John McNairy, James McNear, James McNees, John McPherson, David McRae, John Russell McShehee, George McWhirter, William McWhirter, Alexander Mears, William Medlock, Thomas Meginson, James Mences, Jonas Menefee, Randol Mills, Abraham Miller, John Milner, Benjamin Miness, William Mitchell, Thomas Molloy, James Montgomery, John Montgomery & Martin Armstrong, Robert Montgomery, William Montgomery, James Moore, Brigadier Gen'l James Moore, Robert Moore, Samuel Moore, William Moore, Bennet Morgan, John Morgan, William Morrison, John Morrow, Samuel Mosley, John Motheral, James Cole Mountflorence, James Mulherin, John Mulherin, Daniel Mungle, Hardy Murphree, Hardy Murfree, Archibald Murphy, Thomas Murray, William Murray Sarah Nash heiress of Francis Nash, William Nash, Alexander Neeley, William & Samuel Neeley, Isaac Neeley, Alexander Nelson, Robert Nelson, George Nevil, George Neville, William Newell, John Nicholas, John Nichols, John Nichols, Samuel Nicholson heirs, Mark Noble, Thomas Norris Andrew Oliver, William Overall, William Overall & Martin King, John Overton Josiah Pain, Samuel Parker, David Pasmore, Thomas Patton, George Payne, Josiah Payne, Matthew Payne, Peter Payner, Ephraim Payton, John Payton, John Pearce, John Pearer, Nehemiah Pearer, Isaac Pennington, Jacob Pennington, Constant Perkins, Sion Perry, Caleb Phifer, Martin Phifer, Isaac Phillips, Jonathan Phillips, John Phillips, Mann Phillips, Philip Phillips, Richard Phillips, Thomas Phillips, John Pickle, George Pirtle, Ezekiel Polk, William Polk, David Pooe, Benjamin Porter heirs, John Porter, John Porterfield, James Powers, Sincler Prewit, Jonathan Price, Robert Prince, James Purdie, Thaney Purnal, William Purnell John Rains, Allen Ramsey, Henry Ramsey, Josiah Ramsey, William Ramsey, James Ray, Lewis Realing, Dennis Rearden, William Reasons, Samuel Reditt, Benjamin Reed, Jesse Reed, Alexander Reid, Heirs of Joseph Renfroe, William Renfroe, James Rentfro, Peter Rentfro, John Rice, John Rice & John Sapington, Jacob Richards, John Richardson, George Ridley, Isaac Right, Lewis Robards, Isaac Roberts, Elijah Robertson, Elisha Robertson, James Robertson, James Randolph Robertson, Mark Robertson, Charles Robeson, Jacob Rochel, Hugh Rogan, Benjamin Rogers, Horatio Rolls, Joseph Ross, William Ross, David Rounsaval, William Rowan, James Rowland, Jordan Rozier heirs & Duncan Stewart, Henry Rule, James Russell, Henry Rutherford James Sanders, James Sanders & Isaac Bledsoe, James Sanders Jr., William Sanders, Samuel Sanford, William Saunders, Ransom Savage, Miller Sawyer, Thomas Sawyer John Sawyers, John Sayers, James Saylor, George Scott, George Scott & Ralph Fleming, James Scott, John Scott, Marmaduke Scott, Matthew Sellers, Jeremiah Sexton, Philip Shackler, Morris Shane, David Shannon, Robert Shannon, Anthony Sharp, Michael Shaver, James Shaw, Robert Shaw, David Shelby, Evan Shelby, Evan Shelby & John Montgomery, Isaac Shelby, Moses Shelby, David Shelton, Benjamin Sheppard, Nancy Sheppard, William Sheppard, Peter Sides, Thomas Simpson, William Simpson, Jeremiah Smith, John Smith, Michael Smith, Oliver Smith, Robert Smith, Thomas Smith, Daniel Smith, William Smith, James Snell, William Snoddy, Thomas Spencer, Thomas Sharp Spencer, Absolom Spyers, John Standley, William Stearn, Robert Steele, John Stephenson & John Payton, Duncan Stewart, John Stewart, William Stewart, William Stolcop, Michael Stoner, William Story, William Stuart, Thomas Stubblefield, Zachariah Stull, Christopher Stump, Frederick Stump, James Suirlock, James Summers, Adam Tate, William Tate, Howell Tatum, Howell Tatum & George Walker, Howell Tatum & Henry Wiggin, Tatum & Wiggins, James Tatum, Archibald Taylor, John Taylor, Thomas Taylor, Isaac Thomas, John Thomas, Richard Thomas, Andrew Thompson, Charles Thompson, James Thompson, Jason Thompson, John Thompson, Robert Thompson, Thomas Thompson, Yancy Thornton, Ebenezer Titus, James Todd, John Topp, Roger Topp, Phillip Trammel, James Trayner, Spellier Trebell, James Trousdale, John Tucker, William Turnbull, James Turner, Henry Turney, Peter Turney, Jesse & James Turpin, Solomon Turpin, Solomon Turpin Heirs, William Tuton, William Tuttle, Daniel Twigg, William Tyrrell, William Tyrrell & William Lytle Elijah Vance, John Vance, Samuel Varner, Thomas Venus George Walker, George Walker & John Deaderick, George Walker & Seth Lewis, John Walker, Phillip Walker, Samuel Walker, William Walker, William Walton, William Washington, Micajah Watson, Polly Weakley, Robert Weakley, Daniel Welburn, Haydon Wells, Charles Wheaton, James White, John White, Solomon White, Thomas White, William White, Blunt Whitnell, William Whitsell, William Wikoff, William Wikoff & Eusebrus Bushnell, William Wikoff & Lardner Clark, Moses Wilkerson, Isaac Willcocks, Daniel Williams, John Williams, John Pugh Williams, Nathaniel Williams, Oliver Williams, Sampson Williams, Sampson Williams & John Boyd, Turner Williams, Willoughby Williams, Zodock Williams, George Williamson, John Williamson, Matthew Willoughby, William Willoughby, David Wilson, David Wilson & John Dickson, James Wilson, John Wilson, Samuel Wilson heirs, David Winchester, James & George Winchester, Stephen Winchester, Thomas Winningham, Moses Winters, John Withers, Noah Woodard Simon Woodard, Thomas Woodard, Stephen Wright, Jones Wynn Daniel Young, Robert Young Jacob Zeglar,
Cumberland Compact
On May 13, 1780 the following pioneers signed the Cumberland Compact. The document provided guidelines for a constitutional government until North Carolina was formed in what was then Davidson County in 1783. Only the names are provided here - we follow each with a short biographical sketch in our completed work. "Rich'd Henderson, Nath'l Hart, Wm H. Moore, Jn'o Donelson C., Gasper Mansker, John Caffery, John Blackemore Sen'r, John Blakemore Jun'r, James Shaw, Samuel Deson, Samuel Martin, James Buchanan, Solomon Turpin, Isaac Rentfro, Robert Cartwright, Hugh Rogan, Joseph Morton, William Woods, David Mitchell, David Shelton, Spill Coleman, Sam'l McMurray, P. Henderson, Edward Bradley, Edw'd Bradley Jun'r, Ja's Bradley, Michael Stoner, Joseph Mosely, Henry Guthrie, Francis Armstrong, Robert Lucas, J's Robertson, George Freland, James Freland, John Tucker, Peter Catron, Philop Catron, Francis Catron, John Dunham, Isaac Johnson, Adam Kelar, Tho's Burgess, Wm Burgess, William Green, Moses Webb, Absalom Thompson, John McVay, James Thomson, Charles Thomson, Robert Thomson, Martain Hardin, Elijah Thomson, Andrew Thomson, William Leaton, Edward Thomelu, Isaac Drake, Jonathan Jening, Zachariah Green, Andrew Lucas, James [X] Patrick, Rich'd Gross, John Drake, Daniel Turner, Timothy Terel, Isaac Lefever, Thomas Fletcher, Sam'l Barton, James Ray, Thomas Denton, Thomas Hendricks, John Holloday, Frederick Stump, William Hood, John Boyd, Jacob Stump, Henry Hardin, Richard Stanton, Sampson Sawyers, John Holson, Ralph Wilson, James Givens, Robert Givens, Ja's Harrod, James Buchanan Sr. William Geioch, Sam'l Shelton, John Gibson, Robert Espey, George Espey, William Gowen, John Wilson, James Espey, Michael Kimberlin, John Cowan, Francis Hodge, William Fleming, James Leeper, George Leeper, Daniel Mungle, Patrick McCutchan, Sam'l McCutchan, Wm Price, Henry Kerbey, Joseph jackson, Daniel Ragsdil, Michael Shaver, Samuel Willson, John Reid, Joseph Daugherty, George Daugherty, Cha's Cameron, W. Russell Jun'r, Hugh Simpson, Samuel Moore, Joseph Denton, Arthur McAdoo, James McAdoo, Nath'l Henderson, John Evans, Wm. Bailey Smith, Peter Luney, Jon Luney, James Cain, Dan'l Johnston, Dan'l Jarrot, Jesse Maxey, Noah Hawthorn, Charles McCartney, John Anderson, Matthew Anderson, William McWhorter, Bartnet Hainey, Rich'd Sims, Titus Murray, James Hamilton, Henry Daugerty, Zach White Burgess White, William Calley, James Ray, William Ray, Perley Grimes, Samuel White, Daniel Hogan, Tho's Hines, Robert Goodloe, Tho's W. Alston, Wm Barret, Thomas Shannon, James Moore, Edward Moore, Rich'd Moore, Sam'l Moore, Elijah Moore, John Moore, Demsey Moore, Andrew Ewin, Ebenezer Titus, Mark Roberson, John Montgomery, Charles Campbill, William Overall, John Turner, Nathaniel Overall, Patrick Quigley, Josias Gamble, Sam'l Newell, Joseph Read, David Maxwell, Thos. Jefriss, Joseph Dunnagin, John Phelps, Andrew Bushongs, Daniel Ragsdell, Jn'o McMyrty, D. D. Williams, John McAdams, Samson Williams, Thomas Thompson, Martin King, Wm Logan, John Allstead, Nicholas Counrod, Evin Evins, Jonathan Evins, Thomas, Joshua Thomas, David Rounsavall, Isaac Rounsavall, James Crocket, Andrew Crocket, Russell Gower, John Shannon, David Shannon, Jonathan Drake, Benjamin Drake, John Drake, Mereday Rains, Rich'd Dodge, James Green, James Cooke, Daniel Johnston, Geo. Mines, George Green, WilIiam More, Jacob Cimberlin, Robert Dockerty, John Crow, William Summers, Lesois Frize [?], Amb's Mauldin, Morton Mauldin, John Dukham, Archelaus Allaway, Sam'l Hayes, Nath'l Hayes, Isaac Johnson, Thomas Edmeston, Ezek'l Norris, William Purnell, Wm McMurrey, John Condey, NiColas Tramal, Haydon Wells, Daniel Ratletf, John Callaway, John Pleake, Willis Pope, Silas Harlan, Hugh Leeper, Harmon Consellea, Humphrey Hogan, James Foster, Wm Morris, Nathaniel Bidkew, A. Tatom, William Hinson, Edmund Newton, Jonathan Green, John Phillips, George Flynn, Daniel Jarrott, John Owens, James Freland, Tho's Molloy, Isaac Lindsey, Isaac Bledsoe, Jacob Castleman, George Power, James Lynn, Thomas Cox, Edward Lucas, Philip Alston, James Russell"
Summary and detailed location of all known Pioneer sites. Armstrong's Station, Asher's Station, Barton's Station, Hugh Bell's Blockhouse, Bells Station, Bledsoe's Fort, Bosley's Station, John Brown's Station, Thomas Brown's Station, Buchanan's Station, Crockett's Fort, Desha's Station, John Donelson's Station, Dromgooles Station, Douglass Station, Thomas Dunbar's Blockhouse, Dunham's Station, Elliott's Station, Fort Blount, Fort Defiance, aka Johnston's Station, Freeland Station, Greenfield Fort, Hall's Station, Hamilton's Fort, Hardiman's Station, Hay's Station, Heaton's Station - Old (aka Eaton's Station), Heaton's Station New (aka Eaton's Station), Hendricks Station, Hickmans Station (aka Hogatts station), Hodge's Station, Johnson's Station, Joslin's Station, Kiefes Station, Kilgore's Station, Mansker's Station - 1st, Mansker's 2nd, Martin's Blockhouse, Mayfield's Station, Morgan's Fort, James Maulding's Station, Morton Maulding's Station, Mouth of Red River Station, Nashborough, Robert Nelson's Blockhouse, Neville's Station, Nolen's Station, Prince's Station, Rains Station, Renfro's Station (aka Fort Union, aka Red River Station, aka Red River Station), Ridley's Station, Robertson's Station, Sanders Fort, Sevier's Station (aka Ford's Station), Station Camp, Stones River Station, Thompson's Station, James Thompson's Station, Thomas Thompson's Station, Tittsworth's Station, Walnut Field Station, White's Station, Williams Station, Wilson's Station, Winter's Station, Zeigler's Station, View an image showing a very general geographical location of all sites. Exact topographical map locations will be included in our final work for all sites mentioned.