email address for Book Information & Purchases

Please contact Jack Masters at the email address above for details and other specifics.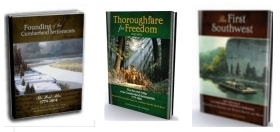 Atlases are 14 x 11, full color "Coffee Table Books"
| | | |
| --- | --- | --- |
| Vol 1 Founding of the Cumberland Settlements (1st edition) | Available | $1195.00 |
| Vol 2 Thoroughfare for Freedom | Available | $295.00 |
| Vol 3 The First Southwest | Sold Out | N/A |
These Atlases may be made available via pdf file on Flash Drive which are copies of the original books. email me if interested.
---
Atlas Case Slip Cover including 3 Volume Set
Originally obtained as a promotional set for The Cumberland River Compact we have several sets which provides excellent display for our set of books. Books are unread and crisp new with author signed color bookplates. $1895.00 - S O L D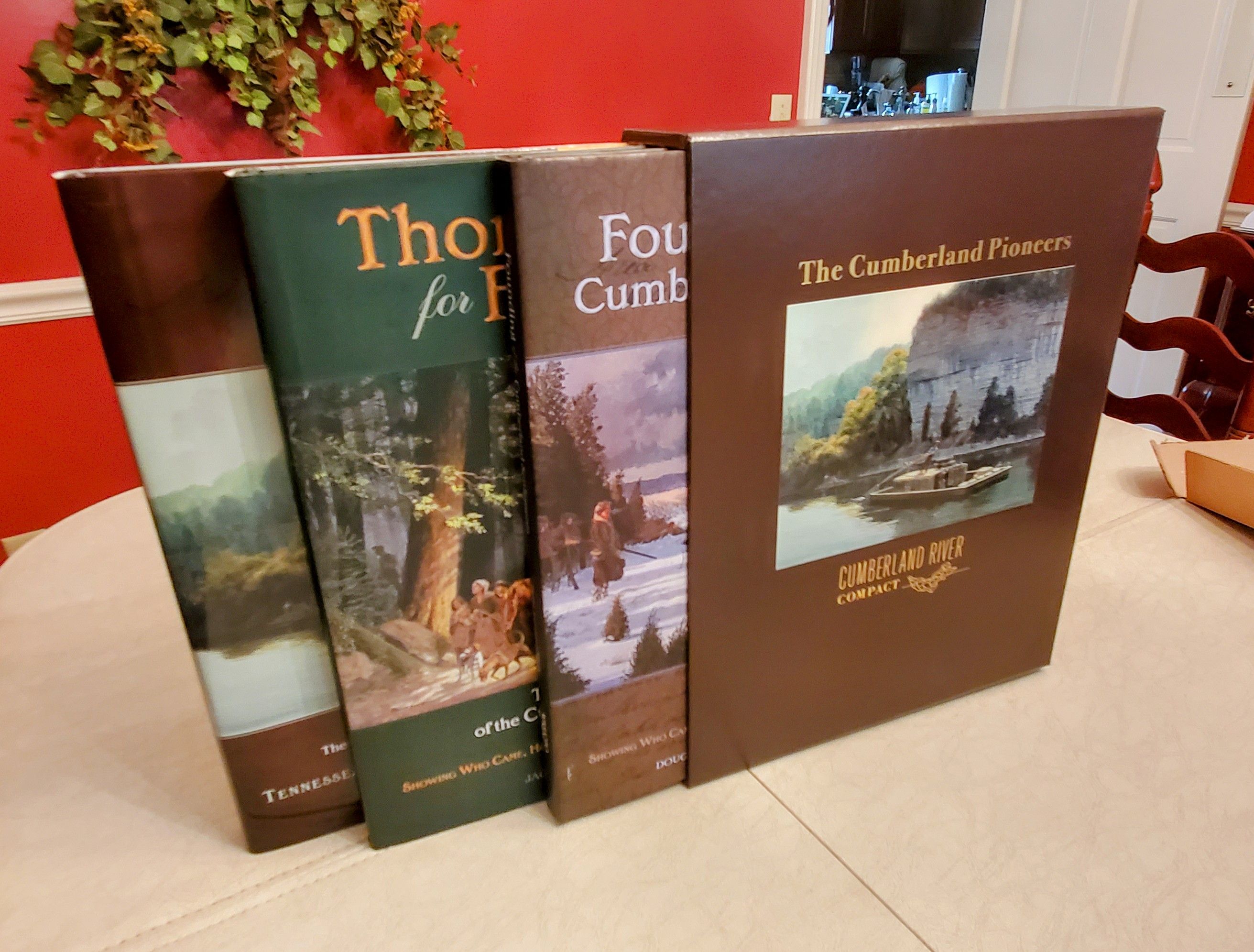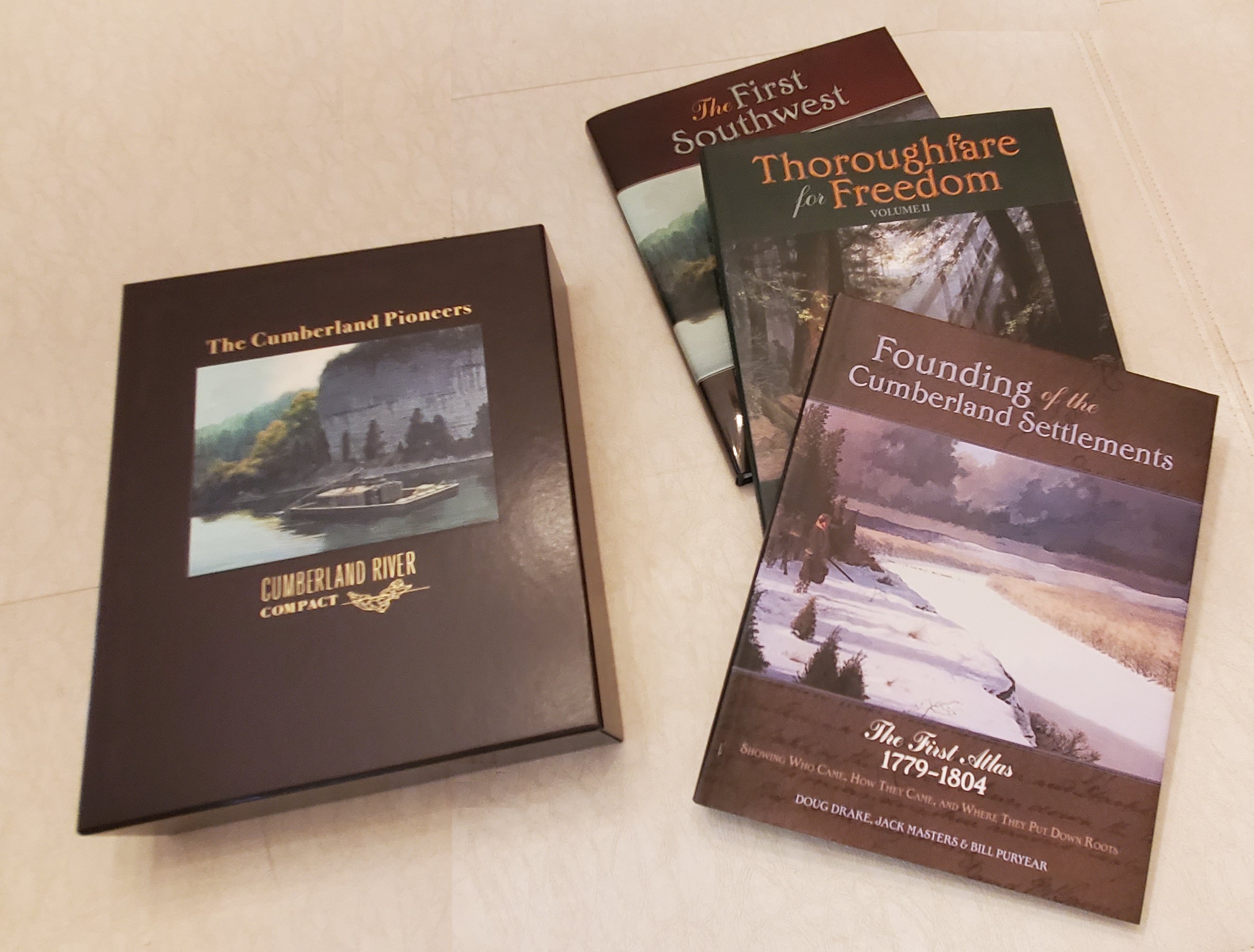 Atlases are 14 x 11, full color "Coffee Table Books"
---



1st edition printing (2009) which includes the original CD with details on all grant placements as well as many other details concerning the placements of land grants. Included are signatures of all three authors. Insurance and postage is included.

$1195.00

---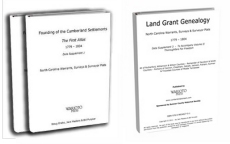 Data Supplements & Land Grant Genealogies are available exclusively on Flash Drive
Shipping & Handling - Add $6.95 per Order
Payment accepted: Personal Check or Money Order payable to: Jack Masters - Sorry but I do not accept Credit Cards.
Send Orders to:
Jack Masters
1049 Robertson Road
Gallatin TN 37066
Several copies of Volume 2 in the Atlas series are currently available for shipment.
Land Grants on Elk River is in inventory and will ship on a next day basis.